About Christine Reimer BFA, Dip.Ed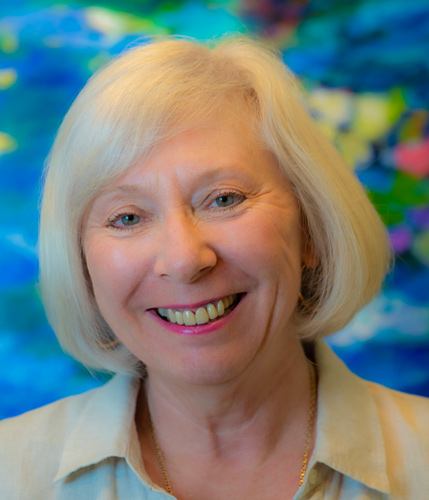 Christine has lived all her life on Canada's awe-inspiring west coast, and her deep love of nature has infused her art with its hues, textures, forms and vitality. Her work is noted for her bold use of colour and strong brushwork, and over her journey as an artist, her work has evolved to express the life force and mysteries of nature in new ways.
That journey began with Christine's art studies at the University of Victoria in the mid 1970s. She was soon working as a professional artist, bringing a fresh perspective to landscapes on the coast and beyond. From early gouache paintings, her range expanded to large acrylic works on canvas.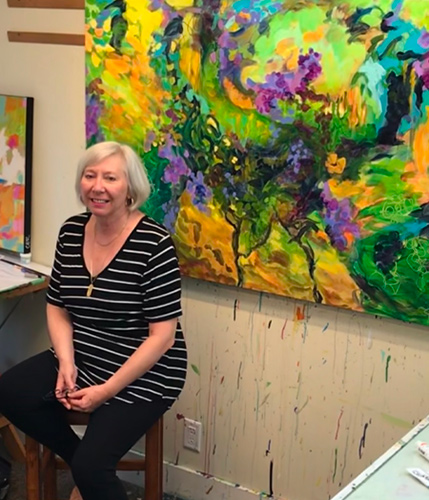 Over more than three decades, she has had more than 40 one-person shows, and her highly-collectable paintings are now found in corporate and private collections across North America and abroad. With representation at prestigious galleries in Canada and the United States, by the mid-2010s her place in the field of contemporary landscape art was secure.
Then in 2014, Christine took an evolutionary leap of faith into a whole new genre: abstract expressionism, and she has never looked back. Leaving her comfort zone to stretch her creative reach in a new and challenging direction says a lot about Christine's art, and her approach to life. Her new works are intensely personal interpretations of the natural world and our place in it.
Christine welcomes you to her online gallery, and hopes you enjoy exploring her new work. She would love to hear from you about your visit.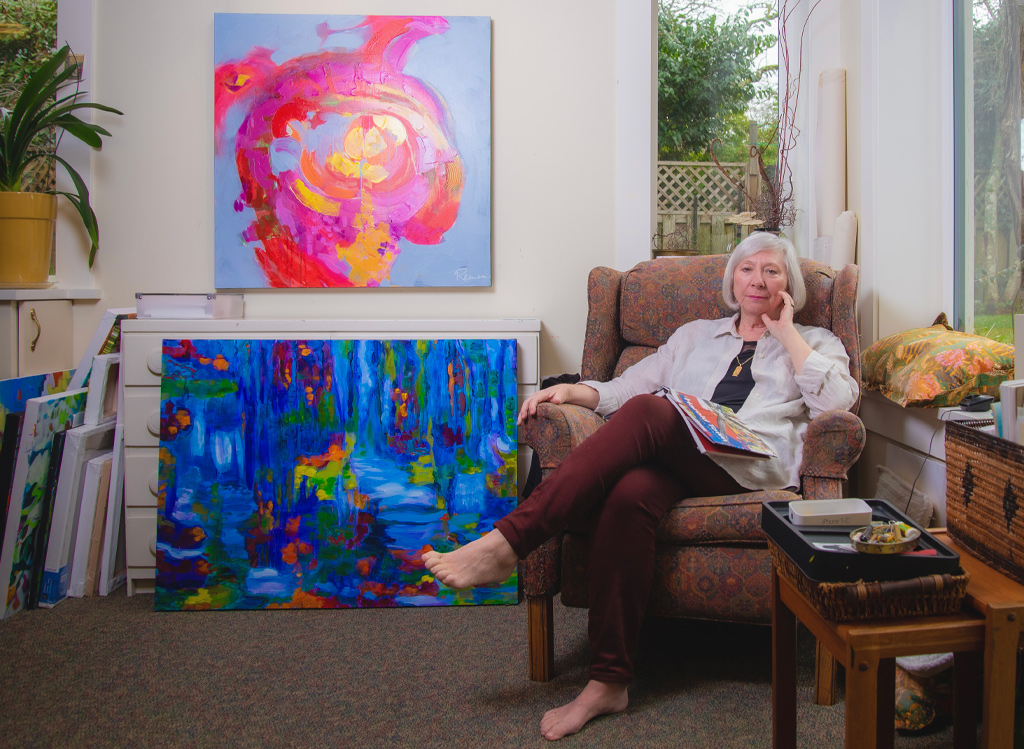 Photos courtesy of Roy Ferguson